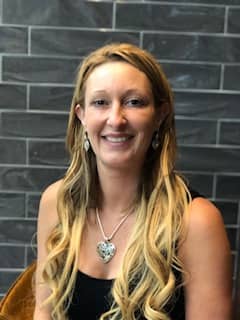 About Miskell Medical, LLC
Miskell Medical, LLC was founded in 2015 by Jessica Miskell, APN-BC. A 2012 graduate of Northern Illinois University, Jessica earned her Masters Degree as a Board Certified Advanced Family Nurse Practitioner, which ultimately led to her independent, full authority practice. Since then, Mrs. Miskell received Triple Board Certifications in Family Medicine, Anti-Aging and Aesthetics. She coordinates care with many local medical facilities including: St. Elizabeth Hospital, Morris Hospital, St. Margaret's Hospital, Mendota Hospital, Valley West Hospital and Illinois Valley Community Hospital. 
Jessica is a veteran of the US Army and Army Reserves, serving 12 years from enlistment as a Private to retiring as an Officer Nurse Practitioner. Prior to receiving her APN-BC, Jessica also spent 9 years at Rush-Copley Medical Center, Aurora as an Emergency Room Registered Nurse. 
Jessica Miskell's experience spans a wide range of specialties and modalities including, but not limited to, in-clinic, emergent care, surgical and intensive care. As such, your Family's health is at the heart of the Miskell Medical mission. From its inception, Miskell Medical has focused on family practice. Thereafter, Jessica noted an increased demand in the Illinois Valley for a premiere clinician for facial sculpting, body contouring and fat removal. After board certification in anti-aging and aesthetics, Miskell Medical, LLC shifted its mission towards the practice of medi-spa, non-invasive surgical and non-surgical cosmetic services and anit-aging procedures.
Our motto is simple: Feel Good / Look Great! See for yourself why Jessica Miskell is different then the rest of the area providers. Make an appointment today for a free consultation to design your personalized care plan based on your stated needs and goals. We offer services for both men and women of all ages. Whether it is weight-loss, fat destruction, fillers, thread lifts, skin tightening, botox therapy, latisse, muscle building or IV-therapy services – let us make You, the best You, You can be!